Client Background
The Childrens Playground Company (CPCL) founded in 2001, is a family owned company whose design team is led by Ms Rinske Wassenaar a Dutch national, former art teacher and supported by technicians, industrial designers, landscape architects, engineers, graphic designers. They design and manufacture childrens playground equipment in Naas, Co. Kildare installing and servicing it all over the United Kingdom and Ireland.
When we were first contacted by The Childrens Playground Company they already had a website which was used mainly as a catalogue of their products. With the advent of social media sites they found that more and more of their updates were being done to their pages on Facebook and Twitter, which meant duplication of effort in order to keep the company website in sync.
Strategy
When redesigning the CPCL site we wanted to showcase the wonderful products they manufacture, by delivering a homepage rich in media content, while at the same time pulling content from their various social media sites. By adopting a "mobile-first" strategy we designed a site which renders on any device - mobile, tablet or desktop.
Homepage Elements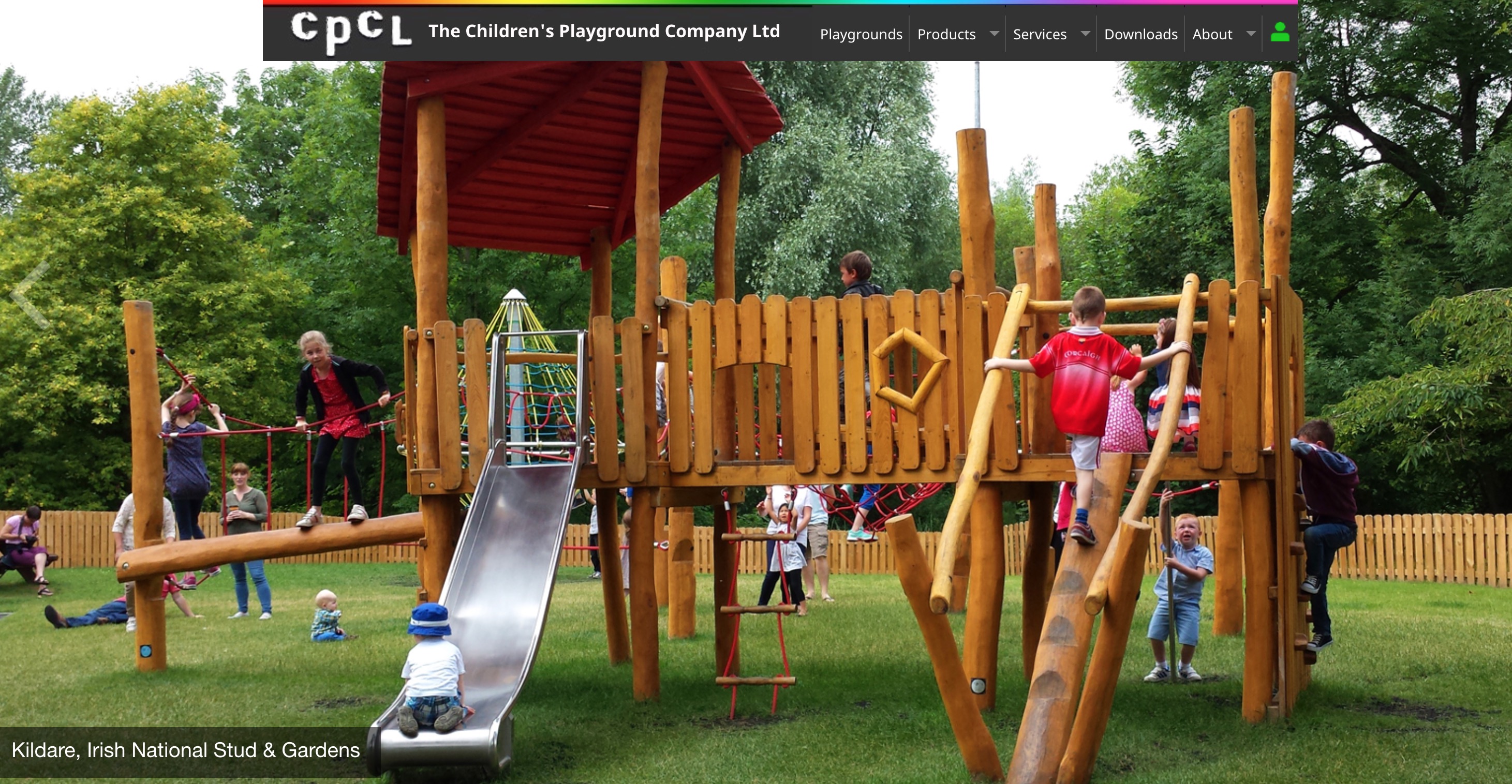 Carousel
Full width/height carousel showcasing playgrounds throughout Ireland and the UK.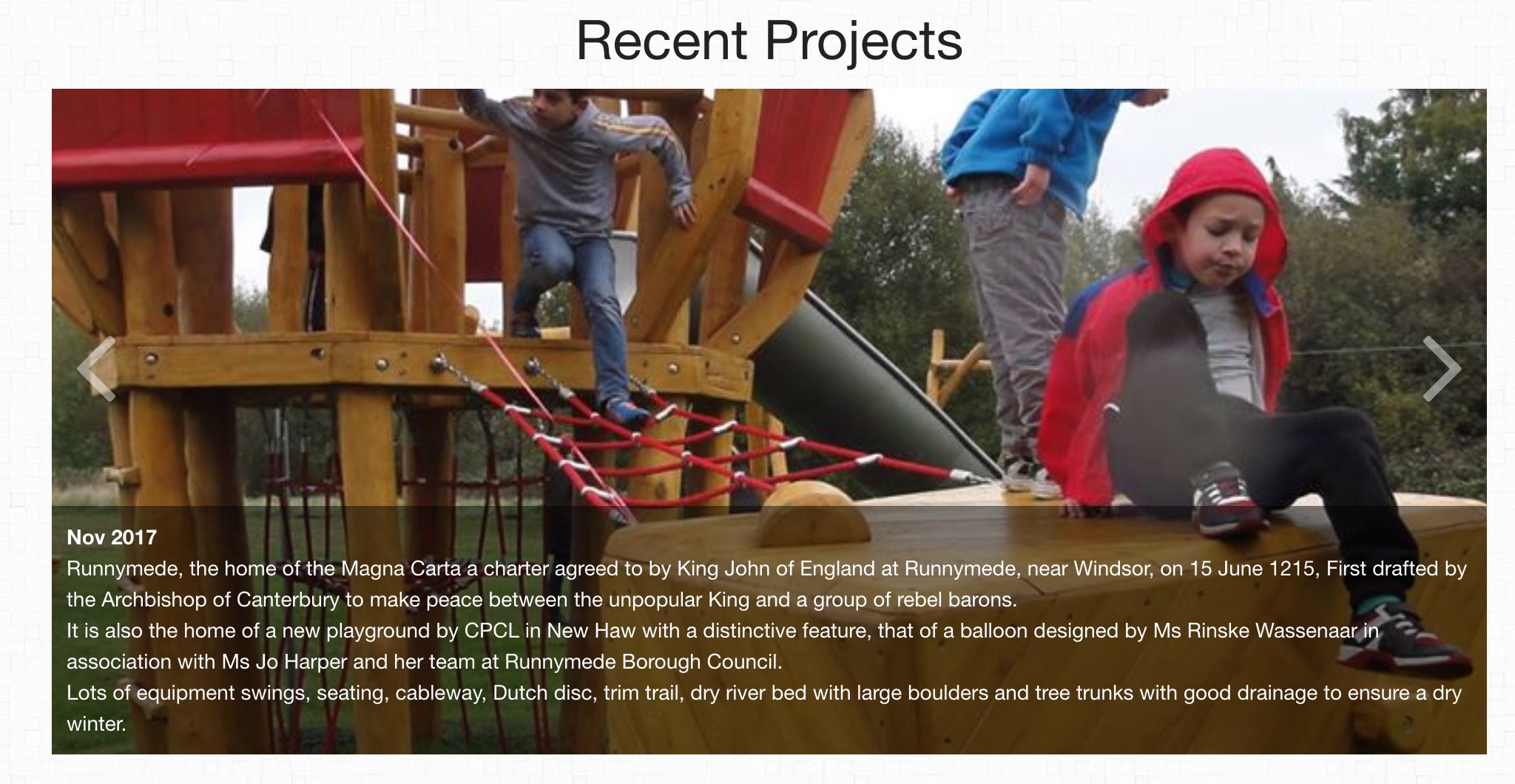 Recent Projects
Module which automatically pulls in the latest updates from The Childrens Playground Company's Facebook page.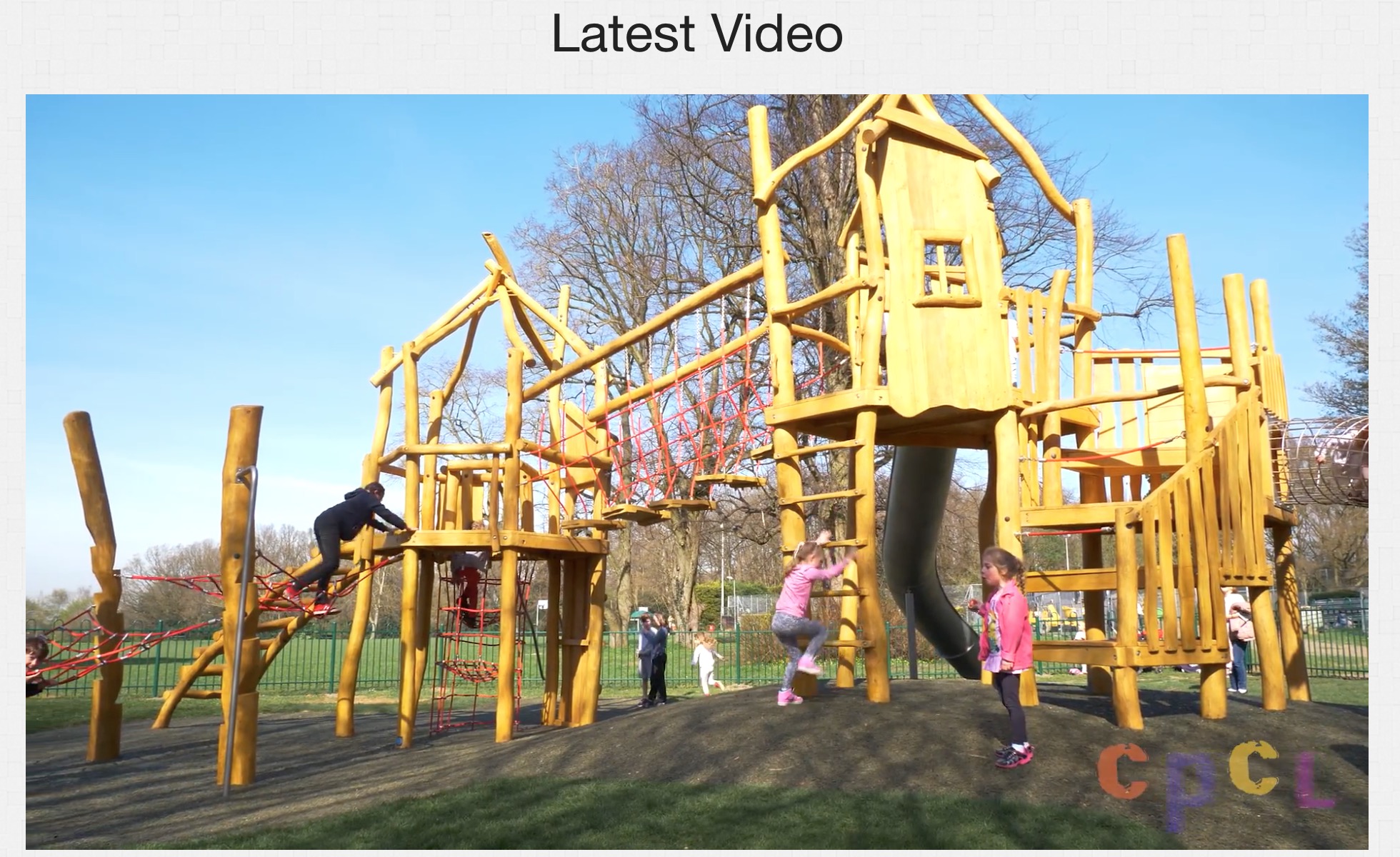 Latest Video
Video Module showing the latest video from The Childrens Playground Company's Youtube channel.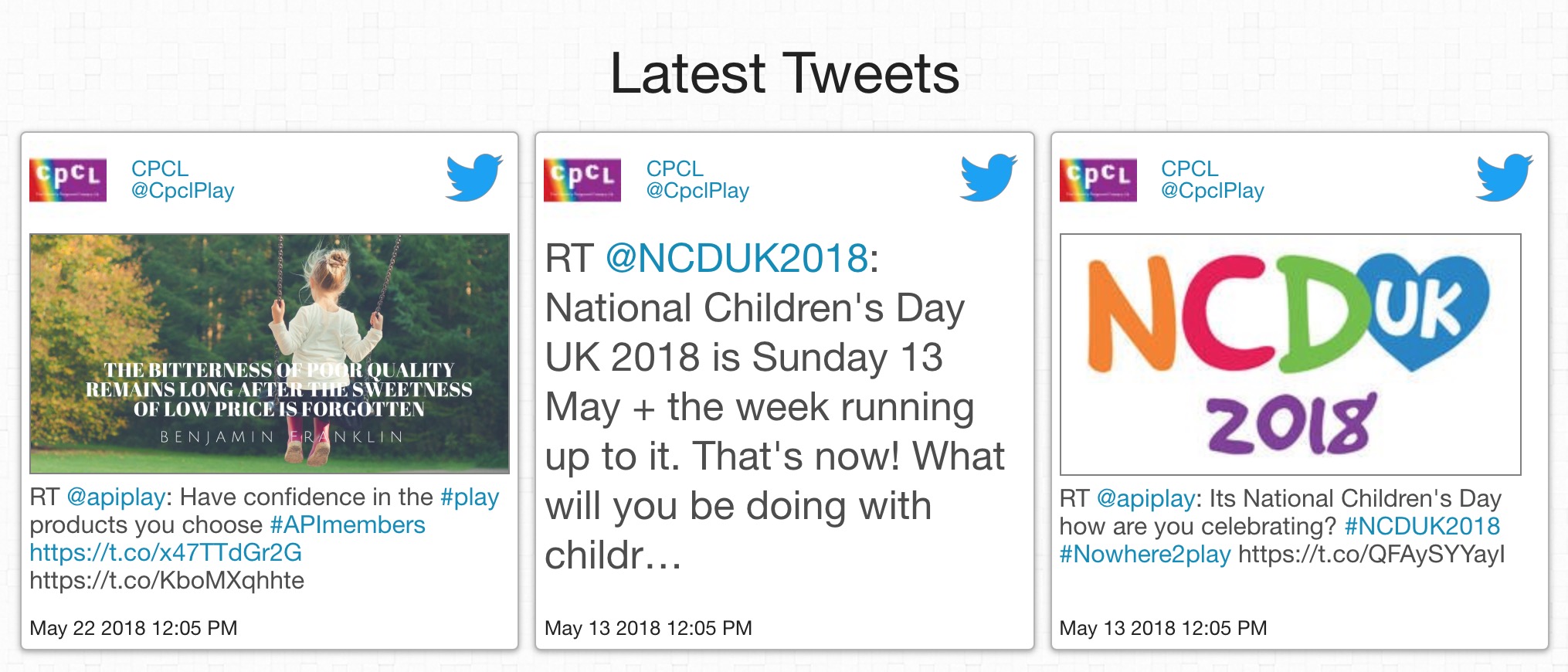 Latest Tweets
Module showing the latest tweets from The Childrens Playground Company's Twitter page.

Testimonials
A selection of testimonials from customers.
Key features
Responsive
Site is now responsive adapting to any screen size to provide the optimum viewing experience whether that is desktop, tablet or mobile.
Social Media Synchronization
We introduced modules on the homepage which automatically pull in any updates to The Childrens Playground Company's Facebook and Twitter pages. No more double-publishing :)
The Childrens Playground Company Feedback
We are very happy with the redevelopment of our website, quick turnaround and working relationship